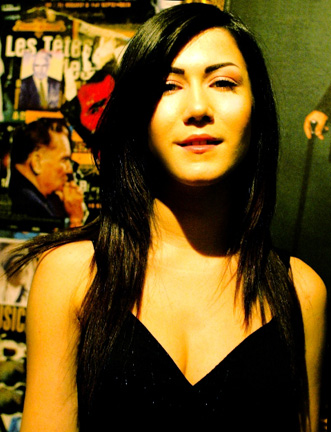 | | |
| --- | --- |
| | |

Louloua was born on June 21, 1991. As a child, she hated school and studies but adored listening to music and watching vintage Egyptian musicals. She could stand for hours in front of an old black and white TV, holding a broom as microphone, imitating her favorite singers. She used to tell her entourage that some day she would also become a renowned singer and started singing publicly in her family's occasions.

In 2006, as she was only 15, she approached Michel Elefteriades, seeing in him not only a manager, but also a mentor. After listening to her, he was attracted to her fresh voice and her stylish, yet spontaneous nature.

It is while working with her that Elefteriades noticed her skills for composing and writing songs. He encouraged her and, after some time, she shyly proposed a song that he liked very much. And we recorded it.

Michel Elefteriades worked on perfecting her stage skills before she started performing at Music Hall in 2007, to build up her interaction with the audience. Her first single, "Inta Habibi", written and composed by her, is to be released in summer 08, only to pave the way to an upcoming first album that she is preparing with Elefteriades.