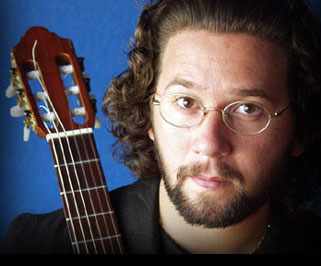 | | |
| --- | --- |
| | |

Award winner at the Feria Flamenca 2000, young José Gálvez is the heir of the pure gipsy tradition of the Cante Jondo. Born in Jerez de la Frontera, in the "flamenquísimo" Santiago neighborhood, his prodigious talent for guitar was revealed at age five and at seven, he was already a "tocaor" (guitarist) in flamenco fiestas.

Young Gálvez then tours Europe with the Danza y Flamenco de Valladolid Company and collaborates with groups such as Scorpions and Bie Bossano.

At eighteen, he is already a "cantaor" with Gerardo Nuñez. Soon after, he accompanies the world famous flamenco dancer Joaquín Cortés and guitarist Manola Sanlucar in their respective shows.

José also collaborates with Mario Maya, Manolete, Carmen Cortés and Chino de Málaga, among other artists.

He could have dedicated himself to the "Cante Jondo" like his father Paco Gálvez, his uncles Ripol and Fernando Gálvez, his relatives the Parillas, and all of the family before him … He could have become the best, but he dared to take up the challenge by Michel Elefteriades by trying out new experiences.

He performed in Elefteriades' folk and fusion musical "The Journey of Four Songs" that was presented at the 2004 edition of the prestigious Baalbeck International Festival.

Gálvez already released four albums, the last being "Gálvez & the National Orchestra of Nowheristan", released by Elef.Records with worldwide distribution by Warner Music. He wrote and composed most of the songs leaving to the fusion-whiz Michel Elefteriades the care to juggle with the musical arrangements. The album was recorded with the National Orchestra of Nowheristan: a musical band that brings together more than 10 different cultures, the sound of a real country from nowhere!